Sharon Camarillo is an equestrian clinician, motivational instructor, author, television and rodeo sports commentator, horsewoman, and merchandise designer. She is a businesswoman who is recognized as an innovator in the equine and western industry who not only lives but promotes the western lifestyle.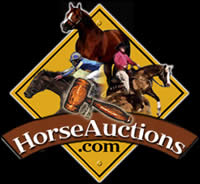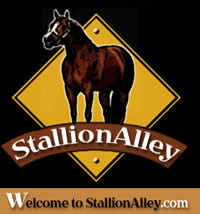 www.HorseAuctions.com is the oldest and largest equine web site. Since 1996 they have listed and helped sell 250,000+ horses in 2000+ sales. If you are looking for a quality horse you have to go to horseauctions.com, they have most of the top ranches and breeders listed on their site. If you are a breeder it is the place to be, and if you are planning a sale contact Alan. He will put your sale on the site where everyone goes to find quality horses, Alan will come to your sale and put your sale live on the Internet.

Serious News for Serious Barrel Racers
EducationAtlas.com:
Online Degrees, Education and Learning Guide
World Wide Learn
Global Equine Academy is featured on World Wide Learn
under "College Courses"
Visit ClassesAndCareers.com to learn more about online education, distance learning, and on-campus continuing education.
Accredited Degrees
Secure your future with an accredited degree from Online Learning 101
Accredited Online Degree Programs earn online degrees from accredited universities, colleges, academies and institutions.
Education Atlas®: Online Education Guide - the Web's largest education guide.
Paralegal and Information Technology Degree Online
Accredited online college offering online degrees including early childhood education, business degrees, criminal justice, paralegal, and IT degrees.